August 5, 2020 by Tanya Aquino
The Importance of VPS & Cloud Hosting to Your Mobile App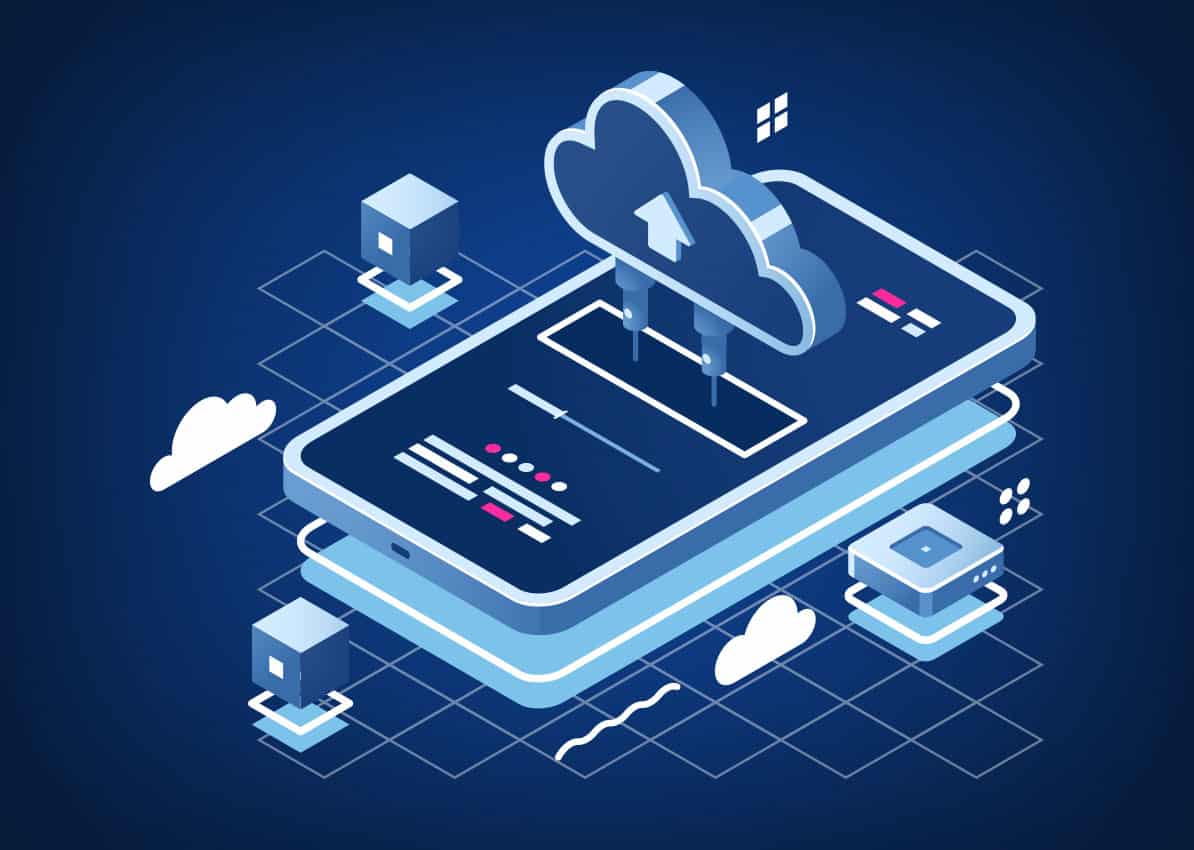 Building a mobile app for your business is essential to attract your target audience and provide your customers with a convenient, fast, and reliable customer service and user experience.
Even so, before you get excited by finalizing the content and features and taking into account the audience and nature of your mobile app, it's important to consider its hosting server.
What Is the Importance of Your Mobile App's Hosting Server?
Ensuring the success of your mobile app is challenging. That is because it will be downloaded less unless your target audience has a significant need for it, making maintaining a healthy retention rate difficult.
You have to ensure that your mobile app is stable before having an increased or steady number of downloads. Afterward, you need to keep your customers and prospects engaged, advertise heavily, and highlight the importance of your mobile app.
That is where your hosting server comes into play. By getting a hosting server from a reputable provider, you can ensure that your mobile app is secure and has a reasonable database and bandwidth and a sufficient amount of storage at a minimal cost. To help you choose the best hosting server for your app, read the tips below:
Use a secure VPS hosting after maintaining a healthy retention rate
Give your app users an excellent user experience and your app developers an increased mobile app control by using a virtual private server (VPS) hosting. As soon as you attain excellent user retention and engagement, you may consider switching your app to VPS. This way, you can get more bandwidth, storage, and power.
Using dedicated servers is recommended, most especially after your mobile app gained at least a million downloads and a significant number of daily active users. While these servers can be costly, this is a worthwhile investment.
Also, since you continuously boost your sales and earn a good amount of revenue, you can fund your dedicated servers, including their overhead costs. They can make your app quicker and more efficient, allowing your app users to be satisfied with the user experience that you offer.
Meanwhile, if you need VPS hosting in Atlanta, you can turn to our team. We provide you with hosting solutions with fast servers, excellent uptime, and 24/7 support.
Switch to cloud hosting after your needs exceed the capabilities of VPS hosting
Using scalable cloud hosting is ideal as soon as your mobile app needs more power, bandwidth, and storage. To look for a provider with infrastructure and reliable support that meets your needs within your budget, you have to perform a thorough analysis. As a result, you can concentrate on improving the features of your mobile app and marketing it effectively to promote user retention.
Conclusion
Traditional marketing and establishing an online presence is not enough to ensure that your business succeeds. To truly make a name for yourself, you should consider dominating the mobile world, especially since more and more people are using their mobile devices to purchase products and services. One effective way to do that is by creating a mobile app with a secure hosting server, such as cloud hosting or VPS hosting.
If you need to get a VPS hosting, then you can count on I/O Zoom. We provide the best hosting solutions in data centers worldwide. Contact us to learn more about how we can help you!