July 27, 2019 by Kiet Duong
New Windows VPS Location in Chicago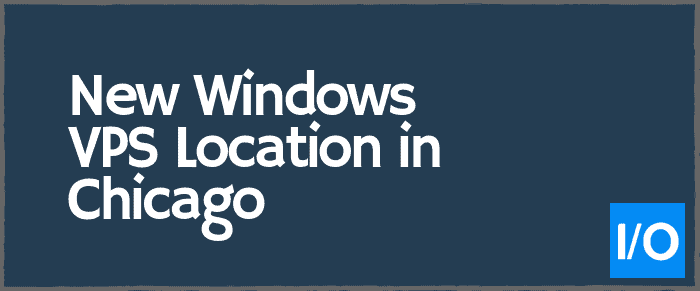 We're happy to announce our Windows VPS service is now available in our new Chicago 2 datacenter at 600-780 South Federal St.

IO Zoom's Windows VPS run on Windows Hyper-V virtualization. We can install the following OS versions:
– Windows Server 2008 R2
– Windows Server 2012 R2
– Windows Server 2016

The Windows VPS will also have Remote Desktop Protocol (RDP) by default and will be fully managed when you addon Plesk control panel. Our Windows VPS plan are available in Los Angeles, Chicago, Dallas, Altanta, New Jersey, London, and Amsterdam.