November 2, 2020 by Tanya Aquino
Linux or Windows VPS: How to Choose What's Best for Your Business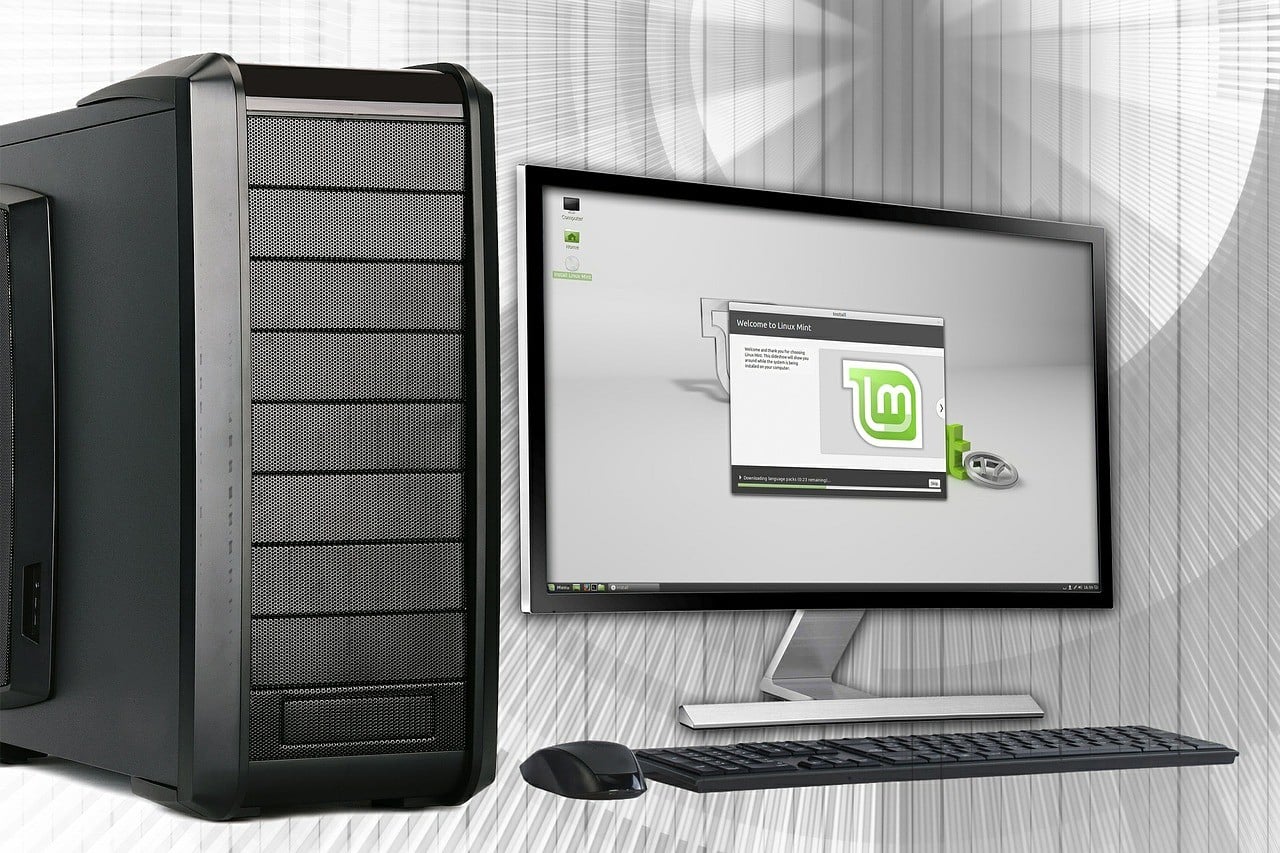 A virtual private server can have a huge range of applications for your business, but getting one isn't as simple as you might think. One of the most important questions that you can ask yourself is the operating systems that should be hosting your virtual private servers: Linux and Windows can both be an excellent choice, but they are very different in the way that they function and what they can offer you.
What is a VPS?
A virtual private server is a virtual machine that can be offered by an internet hosting provider, giving the user the same privacy as a regular computer, website, or dedicated server without requiring you to own a full server data center all for yourself. In many cases, the VPS service has a hosting plan and includes a range of resources and server software options.
The two most common types are a Windows VPS and Linux VPS, using the Windows and Linux operating systems, respectively.
Windows VPS Hosting
A Windows VPS runs on Windows operating systems, but you can get some control over which Windows operating system you are using. Most VPS services support multiple versions of Windows, so a business owner can choose the one they are most comfortable with – this can also be important for making sure that certain security features or software tools work properly. In general, Windows VPS hosting can come across as the easier option between the two, remaining easy for businesses with no past VPS experience to access.
Windows is the most-used operating system in the world, and as such, Windows VPS hosting has become an equally popular option compared to Linux VPS hosting. More software is able to run on a Windows VPS server without extra modifications or tools, and many website frameworks see far better performance on a windows VPS compared to any other operating system.
What does a Windows VPS offer?
A Windows VPS is the most comfortable choice for new VPS customers since the majority will be familiar with Windows and the various Microsoft products that run on it. Windows Virtual Private Servers can also be easier to manage for a larger business with multiple properties and take less time to tweak or modify into the type of server that you need. The performance of the VPS can also be tied to the Windows operating system it runs since some Windows operating systems run smoother than others.
For complete beginner customers, you might also be able to find hosting companies that offer managed Windows VPS hosting. These are Windows Virtual Private Servers that don't need any technical skill to make them work – all of the technical factors are placed under the control of the hosting company. This can be a popular choice of hosting deal for a business that can't spare any employees for the setup process.
Performance
The overall performance of a Windows VPS is usually very good, as long as the operating system isn't horribly outdated for some reason. Linux and Windows can be equally capable when it comes to performance, but if you are relying on Windows-based software most of the time (such as the ASP.NET framework), then you might want a Windows operating system to ensure that it all runs as expected and doesn't need major tweaks.
A Windows VPS also means that you get access to a lot of Windows tools and features, many of which are designed to work perfectly with at least one windows operating system. A user who wants dedicated Microsoft tools with long-running support might prefer this – the ASP. NET framework is still a good example, since ASP. NET has been around for almost two decades and continues to receive updates.
Some Microsoft products can eat a lot of RAM when they are first introduced and are updated or patched to be less RAM-consuming later on. Keep this in mind if your server seems slower after adding something new since it might just be a temporary problem.
Flexibility
The slightly lower flexibility of a Windows VPS isn't necessarily a bad thing. It can still be a highly flexible tool for website hosting, and there are a lot of resources out there to help you make the right changes or alterations you need. With some tools, such as the ASP.NET framework, Windows can even end up being the superior option for keeping those applications performing as they should be.
If you are a new business owner or own a business without much connection to the technical side of software and servers, you may also find a Windows VPS to be easier to use. Linux can be more flexible if you are very technically-minded, but Windows is easier web hosting that consumes fewer resources and support you if your needs are something more straightforward.
Security
A Windows operating system can be as secure as the software on it, and different web hosting companies will employ different tools to keep a server more secure. Proper security and support can remove any access from an unauthorized user while making DDoS attacks on a cloud server nearly impossible, but the user might be limited in which security tools they can apply to the server itself. Once again, these limitations aren't always bad, but you might have to rely on Microsoft security services depending on who hosts the server.
Choosing a Windows VPS
While different hosting companies have their own technical specs for dedicated Windows VPS server systems, users can usually enjoy a range of benefits that ensure the cost of rental is worth it. For example, customers who try the IO Zoom Windows VPS servers get benefits like:
· Remote desktop connection options, allowing them to use their computer online without sitting at their desk.
· Improved support and protection from DDoS attacks.
· More accessible web hosting through the dedicated server.
· A free backup system that keeps a copy of your data separate from the servers in case they go down or get damaged.
· Much more!
However, different companies will offer different things when it comes to their VPS hosting services.
What does a Linux VPS offer?
Linux VPS hosting is often seen as the more technical of the two VPS hosting choices since many Linux VPS systems take more effort to set up and get into place. However, there are multiple benefits that make it a viable option for a business of any size. Free access to a huge range of applications can give you a high level of control and customization, making Linux VPS hosting plans a very popular choice across a range of business sizes and types.
Performance
Windows and Linux VPS systems are fairly similar in how well they perform, although this obviously depends on what you are putting on the servers. The open-source nature of Linux means that the performance can be much more variable: since Linux operating systems are very easy to adjust, the security that you have used and the services that you have installed can play a large part in which resources are being used up. Installing something in the wrong way can lead to high usage of resources without much extra benefit, so setting up the Linux VPS correctly is important to getting high performance.
On an equal playing field, Windows and Linux VPS hosting can be almost identical in how they perform. However, like Windows, Linux VPS servers can come with a range of operating systems, so the exact Linux OS your server uses can alter what results you get. Some Linux server options may eat less RAM, but this depends on how they are designed.
Flexibility
A key benefit of a Linxus VPS is the fact that it is open-source. This means that the user can adjust, modify, study, or even distribute software to anybody for any reason and can often buy programs explicitly designed to be modified or reverse-engineered. A Linux VPS can give technically-experienced users free access to a whole range of unique control options, even down to the operating system itself. Between Linux and Windows VPS hosting, Linux VPS hosting is the best for the sheer amount of freedom you have.
Of course, open-source software requires knowledge to use. The lower cost and free access to a high variety of software can both be excellent factors, but unlike Microsoft software, two pieces of Linux open-source software won't always work together properly. Getting non-Linux-compatible tools to run on a Linux operating system might be difficult, too, and can often require another program within the Virtual Private Server itself.
Security
Linux has a wide community that can often crackdown on viruses far faster than Microsoft engineers, which can be a huge benefit to customers that need to spend a lot of time online and are often exposed to questionable websites. However, this might come down to the web hosting provider: if your Linux web hosting doesn't have great security, your website won't either. If you are self-managing your web hosting, fixing a problem with your website needs a lot of skill, so you might be forced to post about your problem in forums if you can't figure out what to do.
Choosing a Linux VPS
Just like Windows, Linux isn't a single operating system, and the open-source nature makes every Virtual Private Server different. Each VPS server hosting company may be completely different from every other VPS server company, and that means that your website will be altered by the VPS company you choose. For example, customers who try the IO Zoom Linux VPS servers get benefits like:
· A snapshot server backup system for keeping your website safe if the servers malfunction.
· Live support for major functional issues.
· Up to 20GBps DDoS mitigation protection.
· Solid State Drives to speed up servers and to decrease website load times.
· Six data center options.
· Much more!
Once again, the nature of open-source Linux VPS hosting means that the support isn't the only difference between web hosting groups. A Linux server can use all kinds of technology and alternate programs, so your business should decide what it needs before trying to use a random Linux
server hosting company that gives you complete control over the server itself.
Which Is Best?
Linux and Windows VPS systems can both be excellent, but there are some obvious differences between the two. The lower cost and free access of most Linux server tools make it a popular option for a lot of smaller businesses that require a flexible, low-cost server. However, for larger companies, the comparatively high cost of a Windows VPS or cloud server can be minor in comparison to the way that you can use Microsoft tools on the server with no modifications.
You should look at the company hosting the web server, too. Their plans might come with free benefits and use great-sounding technology, but if you want the specifics, take a look at their VPS offerings or use their "contact us" option to get in touch. Sometimes the right way to pick a server host is by finding their "contact us" button and asking questions in person. Dealing with the right company can be just as important as choosing the best server option, especially for a smaller business that might not have the resources to handle it all themselves.
There isn't a "right" option for choosing a VPS or cloud server, and every review post you read online can tell a different story. Companies like IO Zoom (who offer multiple VPS plans for different operating systems) can often have multiple VPS server hosting deals for both Windows and Linux, so don't hesitate to compare them if you can't decide.
In short, your VPS hosting should depend on what you want most. Linux is more often used for smaller companies, but Linux can also require more know-how to set it up correctly. Windows will be more expensive than Linux over time but trades some of the flexibility of Linux for a more rigid and controlled set of tools backed with Microsoft's constant updates. Either way, take a look at some of the options you have available and try to work out which option is more appealing.