After logging into WHM you may come across an error message that says "Invalid cPanel License" even though your IP is licensed which may be caused by:

1. cPanel license expiration
2. The ip of your server changed
3. License not updated




---
To fix the error due to one of the above issues first make sure your IP is licensed. To check the status of your license go to http://verify.cpanel.net and enter in your IP address.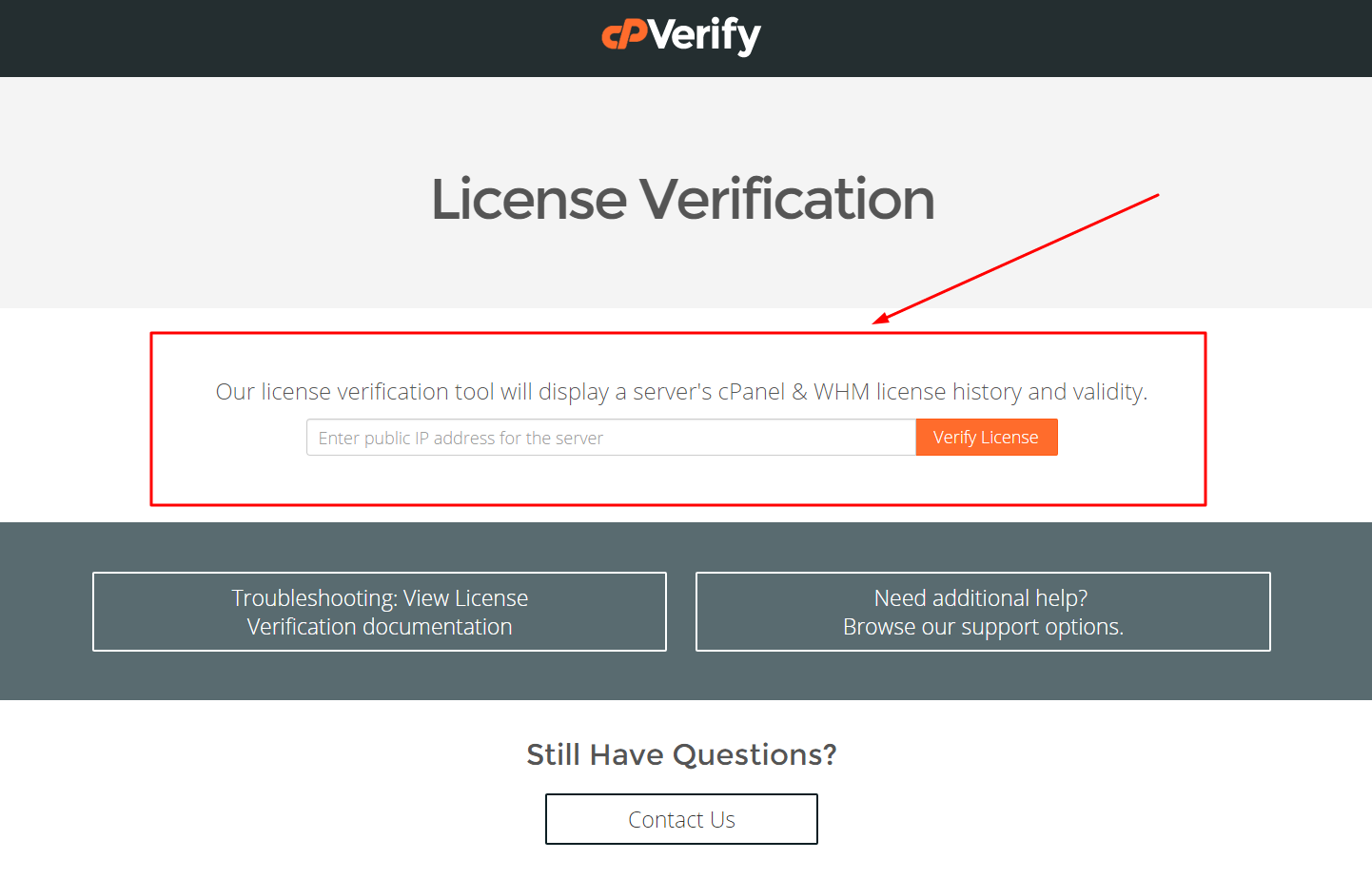 ---

Paste your IP in the field and click "Verify License" and make sure your license is Active. If the license is active, login to your server via SSH and run the following command:
/usr/local/cpanel/cpkeyclt





After running that command the license will be updated and you shouldn't see that error anymore.