There are multiple ways to connect to your Windows VPS through Windows PC or MAC.
The default option is via the Windows Remote Desktop Connection (RDP) which is bundled into Windows PC or you can install 3rd party software such as mRemoteNG or Parallels Client.
Remote Desktop Connection

The simple way is to search for Remote Desktop Connection.

Or open up the command prompt and type: mstsc
Or locate the RDP by going to C:\Windows\System22\mstsc.exe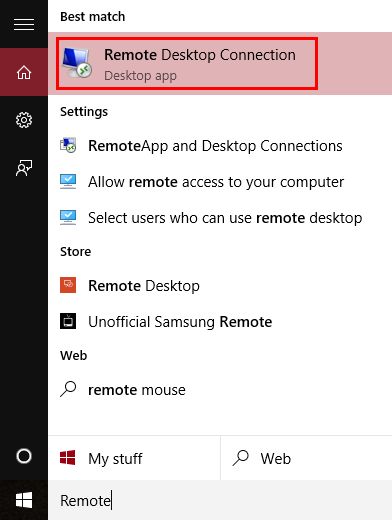 Once you open Remote Desktop Connection, enter in your IP address in the Computer field and click Connect. The username is Administrator. You will be prompted for your password.
Another option would be to use mRemoteNG, a software for remote connections and is a more modern way to manage your Windows VPS, with tabs, automatic reconnection and screen resizing.
After installing it, just go to File -> New connection
Then, in the lower left corner you would need to enter the details of your VPS, which can be found in the VPS information email or in the client area.





Parallels Client (Download) 

You can also download the Parallels client to connect to your Windows VPS. After you've installed just go to New Connection and select Standard RDP and enter in the credentials.


MAC PC

To connect through a MAC go to the App Store and download Microsoft Remote Desktop.