August 16, 2018 by Kiet Duong
Linux Reseller Plans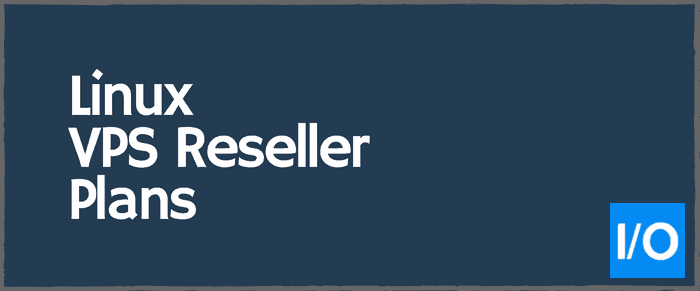 IO Zoom announced today that it is launching a new Linux VPS Reseller service. The 100% white label offering enables resellers the freedom to create their own custom plans and can set their own VPS prices they charge to their customers.
"Reselling VPS services can be a profitable line of business for many IT providers, web and software developers, internet marketers and many others," said Kiet Duong, CEO of IO Zoom. "This service allows you to focus on your core business while letting us do the heavy lifting of setting up and running th VPS infrastructure. We build it. You profit from it. Expand your services and increase your bottom line by offering VPS hosting."
As a white label offering, resellers will be able to sell VPS hosting without having any IO Zoom logo or company references on the servers. This white label format also extends to IP addresses lookup. To the customer, the reseller will appear to be the complete provider of VPS hosting. The reseller gets a control panel for easy administration of the resold VPS.
Starting with three core plans, the lowest tier, KVM-R 3GB, costs $20 per month and includes 5 VPS accounts, a 30 GB SSD storage with RAID 10, 3 GB of RAM, 3000 GB bandwidth and 5 IP addresses. The KVM-R 9GM plan, the highest level, at $60 per month, comes with 15 VPS accounts, 90 GB SSD storage with RAID 10, 9 BG of RAM, 6000 GB bandwidth and 15 IP addresses. All plans come with free DDoS protection.